To Make Riders Faster - Vroomen White story - Cervélo history book
CAD $48.95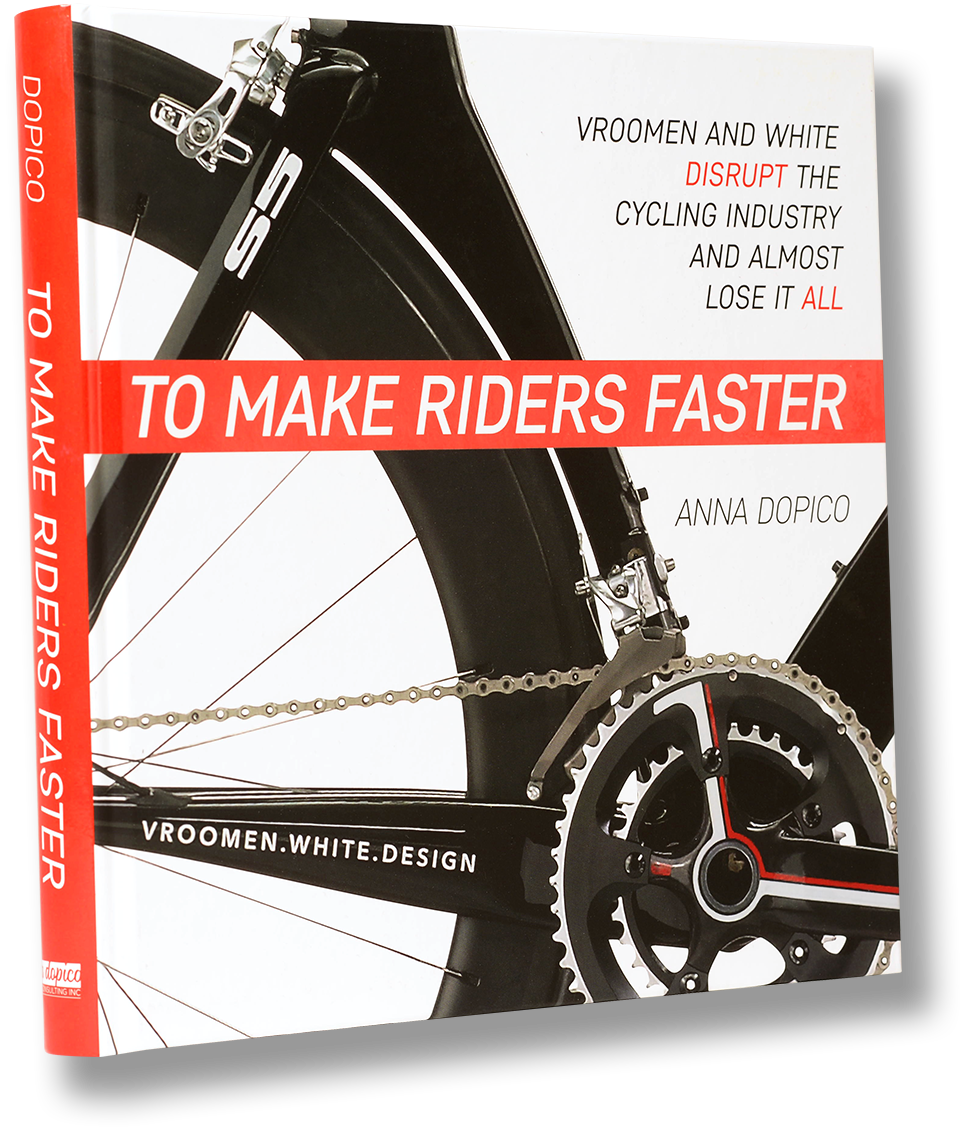 An inspirational story of two entrepreneurs, Gerard Vroomen and Phil White, who took their company, Cervélo Cycles, from a school basement project in Montreal, Canada, to their bikes winning in the Tour de France, the Olympics and Ironman.  TO MAKE RIDERS FASTER is a 256-page hardcover book with the story woven through the words, pictures and quotes.
Books are also available at the following stores:

The 11 Inc, Don Mills Shops, 26 Karl Fraser Rd., Toronto

CAN Fund, 106 Berkeley St., Toronto
Bites n Bikes
, 
100G Pasir Panjang Road, #01-11 Interlocal Centre, Singapore 
Please contact ToMakeRidersFaster@gmail.com for retail orders.